SERVING NYC FOR OVER 95 YEARS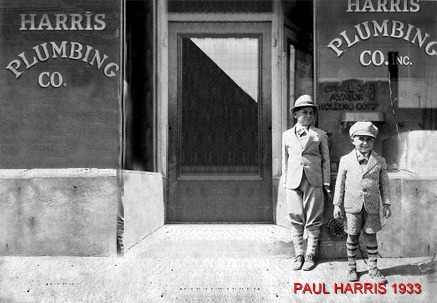 Harris Plumbing and Heating Inc. was established directly after World War I by Abraham Harris, the father of Paul Harris. At that time and up to World War II, Harris Plumbing engaged mainly in new construction by focusing on plumbing and heating in thousands of one and two family homes. When World War II began, all new construction ceased and most of Harris' employees, including two of Abrahams sons, Paul and Edward, went into service for their country. When Paul was not in school, he was working to further learn the plumbing business from his father. When the war ended, it was time for Paul to get serious about his future in the plumbing business. He worked days for a series of different employers performing all phases of plumbing and heating. At night Paul attended Brooklyn Technical High School where he studied theory, design, blueprint reading and business administration. Upon completion of the Journeyman Plumber requirements, Paul took and passed his Master Plumber exam. Now, with a plumbing license in hand, the firm started to grow and expand into more commercial and industrial plumbing work. Over the years Paul Harris continued to build the business into a success, and in 1975 Steven Kogel joined In 2004, Brett Kogel, son of Steven and grandson of Paul joined the Harris team.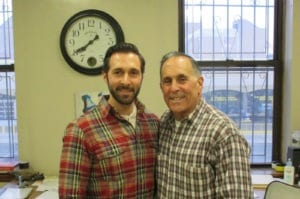 We are proud to now be a fourth generation family-owned company.  Brett is part of the "technology generation" and when he is not in the field overseeing daily operations, he is in his office developing new ways to incorporate the most cutting edge technological solutions into the day-to-day business of Harris Water Main and Sewer contractors the plumbing division of the firm.  Steven eventually moved into and took control of running the water main and sewer division of  Harris Water Main and Sewer Contractors.  Steven like his father-in-law Paul, is committed to a hands-on approach and continues to run and grow the business at this  time. Steven and Brett have dedicated themselves to this company, ensuring that their sole aim is to be as pleased as our customers are with the work we do. After ninety years of our family maintaining the Harris name and legacy, you can rest assured that we will continue to perform each job to the highest standards.

718-495-3600