Earlier in the month we received a call form a homeowner in Brooklyn after experiencing many months of sewer backups. The sewer snake her plumber was using had failed and was no longer able to clear the sewer line. She had been aware of the possibility and was now faced with the reality of replacing her sewer line. Upon request Harris performed a final inspection of the sewer line to confirm that there was no possible way to clear the line and it had to be replaced.
When the crew arrived on site they became aware of a sinkhole which was directly in line with where the sewer line runs out to the street, this was a strong indication that the sewer line was separated in this area.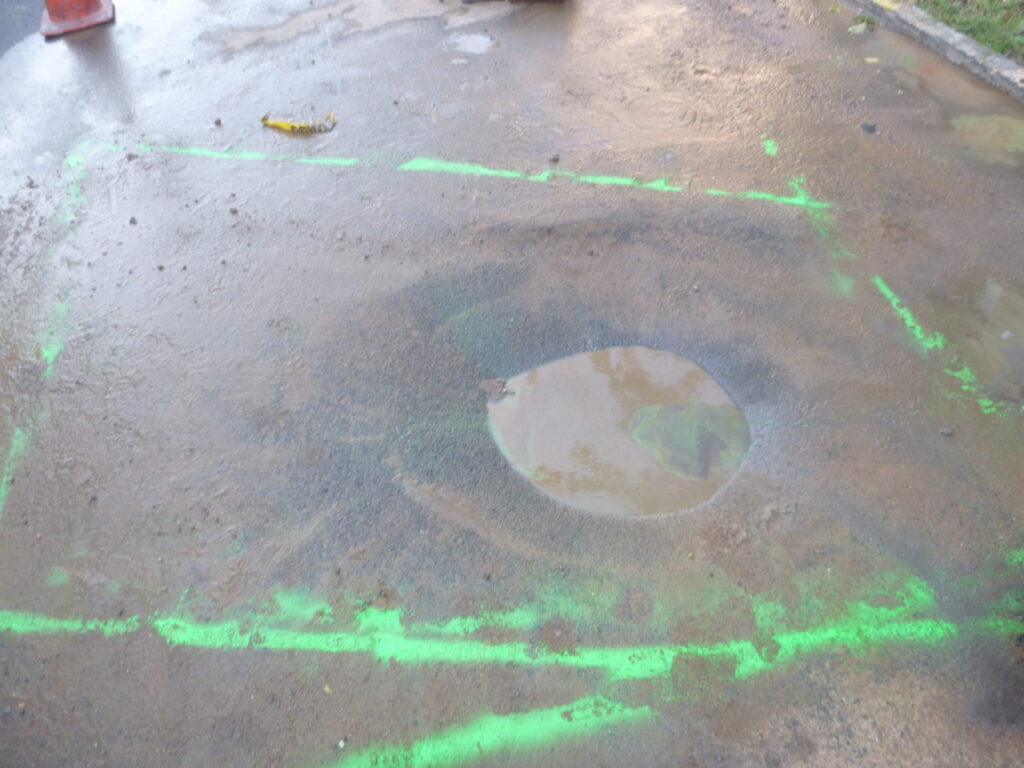 The crew began by digging on the sidewalk where we found that the existing pipe was made of no hub pipe which is not supposed to be used below ground.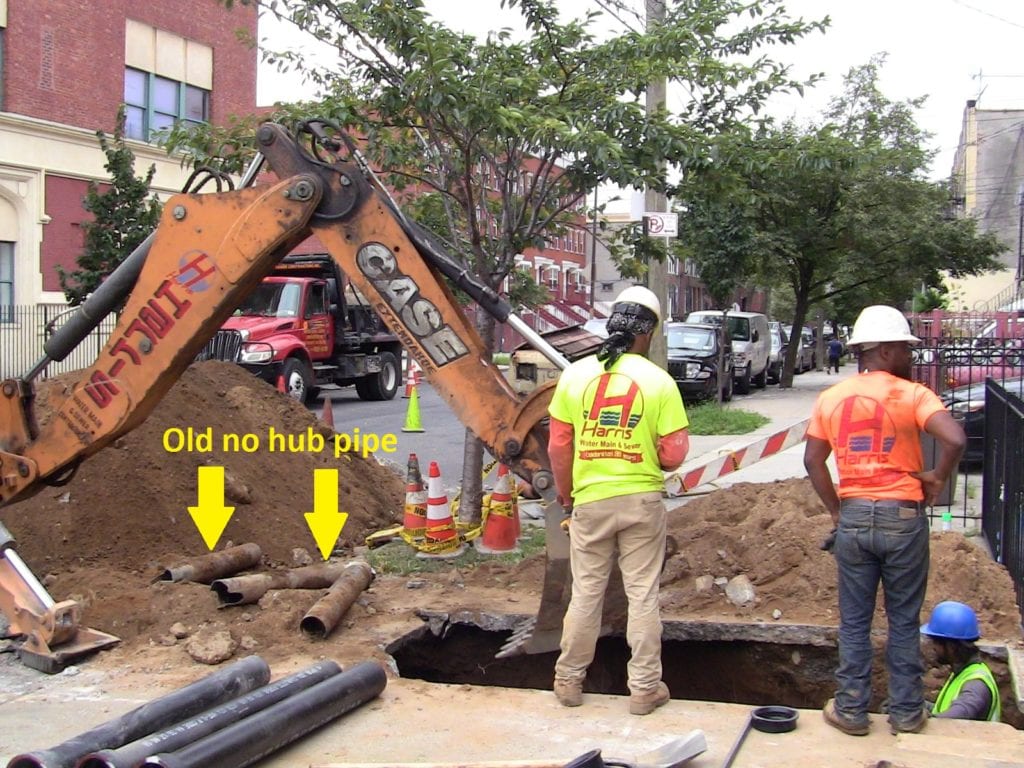 Next they began installing the new 6" extra heavy cast iron pipe from the property line, to the curb.
And after 5 hours of working, the new pipe was ready for DEP inspection.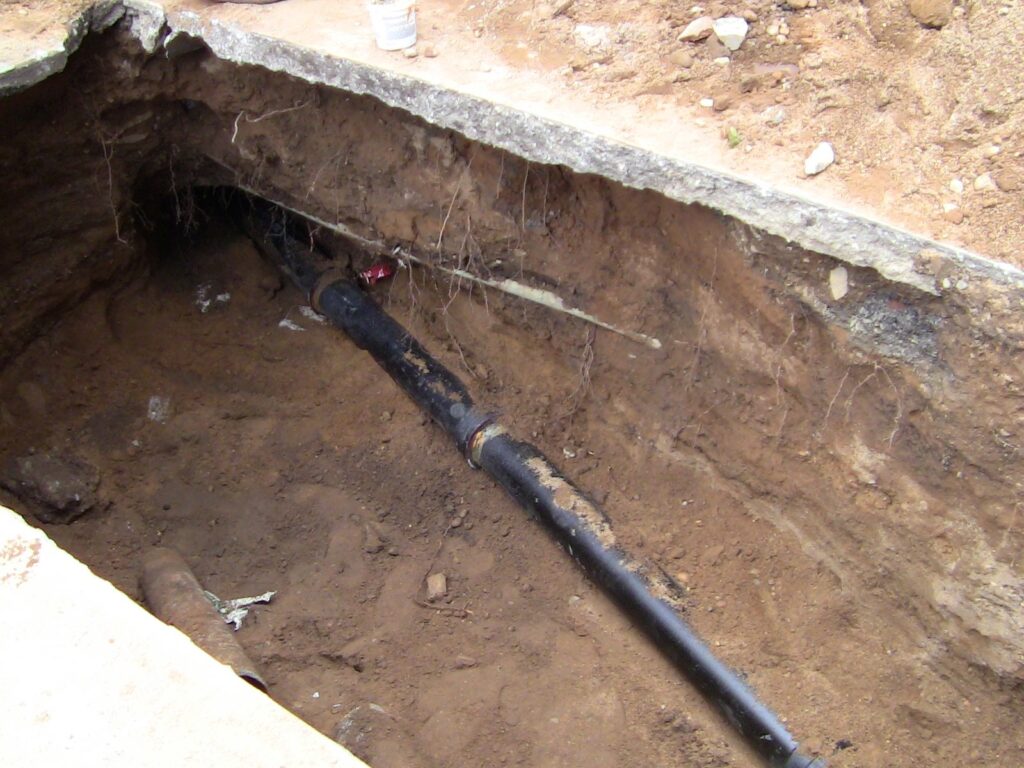 On the second day of work the crew began by digging in the street, and shoring up the excavation due to the depth of the hole.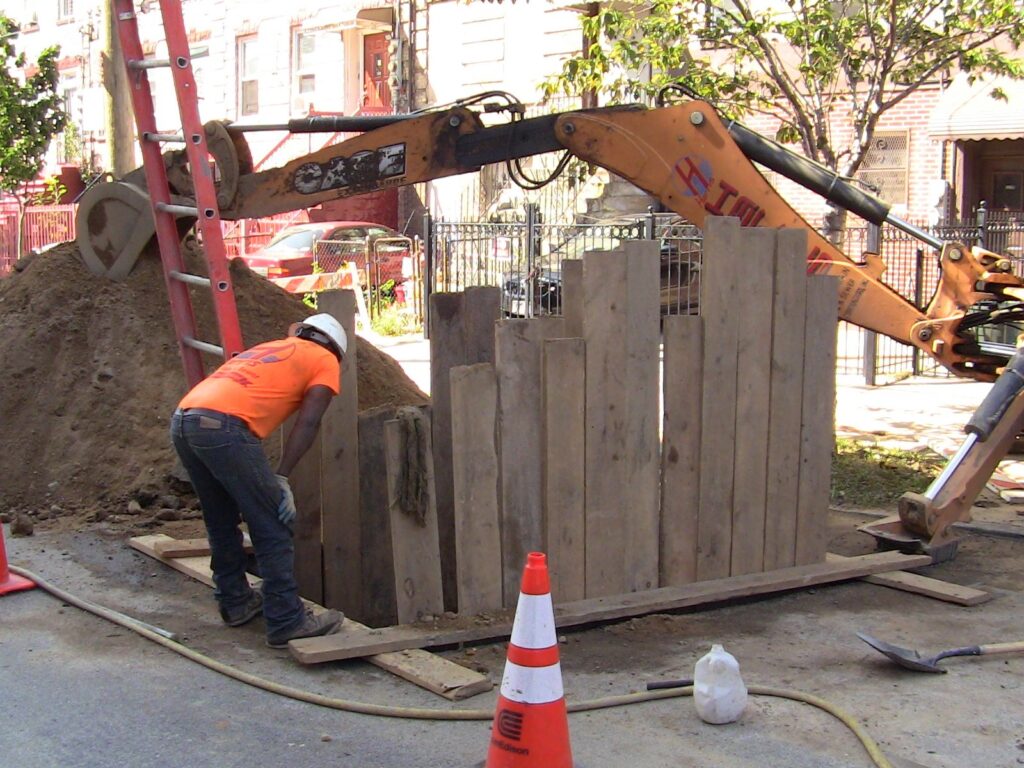 Once the crew reached a depth of 10' they began removing the old pipe and installing the new cast iron pipe.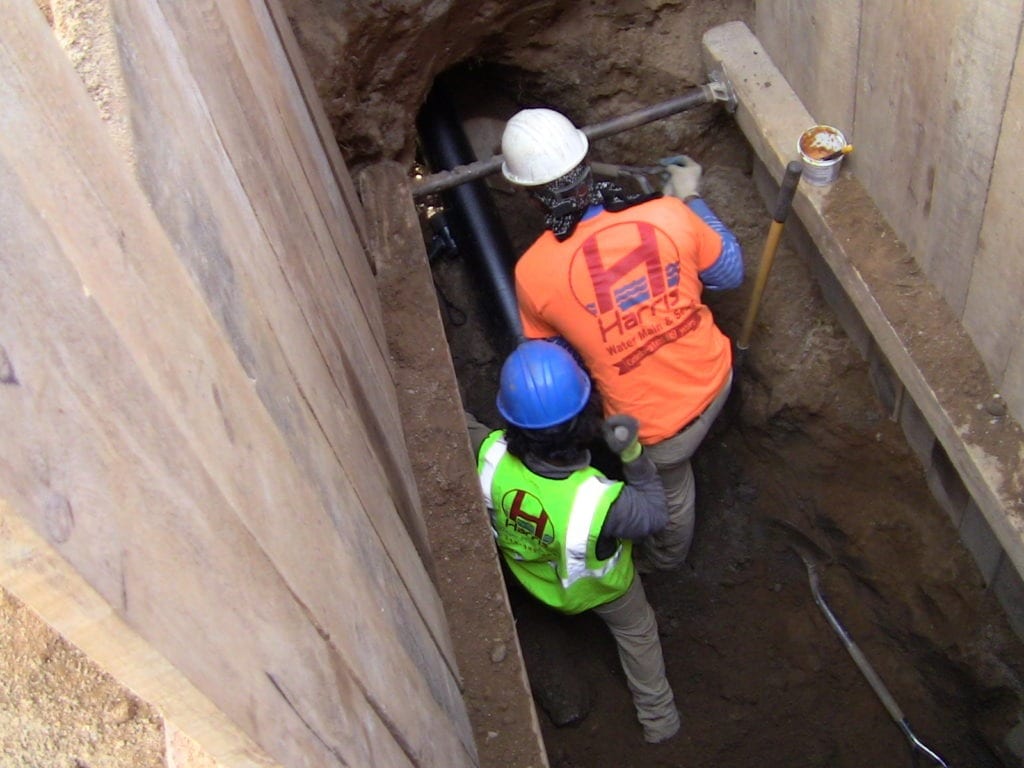 After a few hours of working the crew was ready for DEP inspection.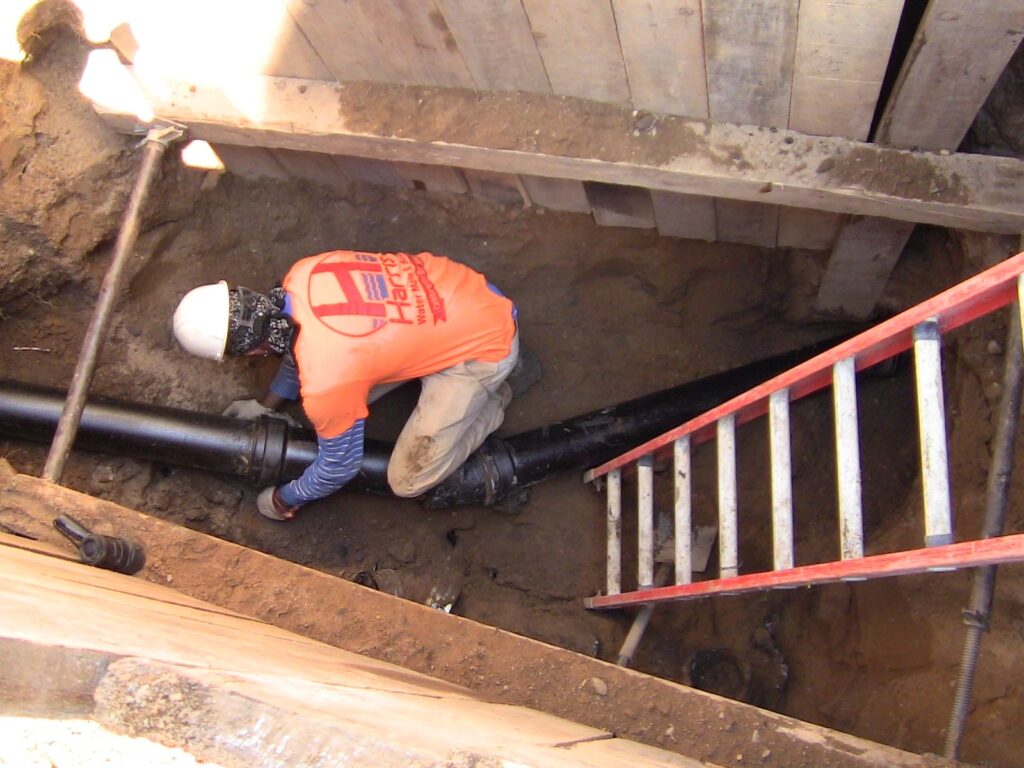 The roadway was now set with steel roadway plates before final restoration could take place later that week.