A group of neighbors in Brooklyn were alarmed when they heard a steady stream of water running in the city manhole. One neighbor decided to contact DEP through the 311 system and put in a complaint. The city arrived on site within four hours and lifted the manhole to observe what sounded like a leak. They were quick to confirm that it was clean water and it was coming from one of the neighboring houses water main.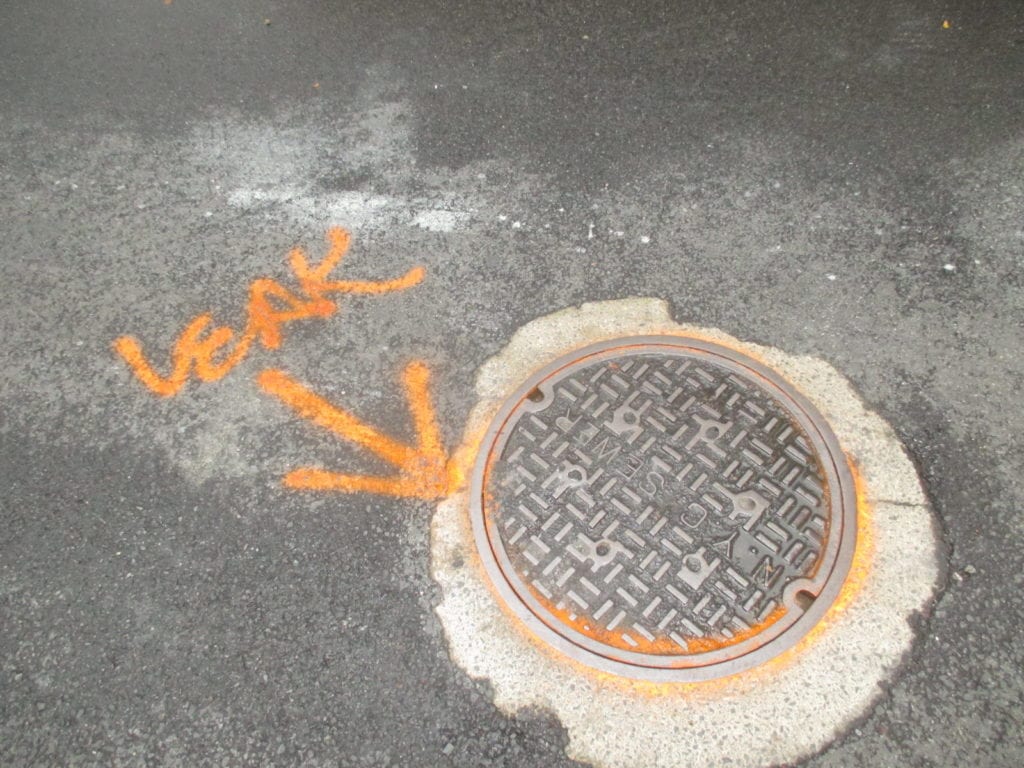 After investigating three houses with a noise test, one unlucky neighbor was issued a 3 day notice to have their lead pipe replaced with copper. The homeowner was in complete shock after she became aware that replacement was so expensive and questioned the possibility of repairing the pipe.  Her licensed plumber informed her that it was illegal to make a repair on a lead pipe and that it falls outside of the DEP plumbing code.
The new copper water main installation had begun the very next day. The on-site crew required a pump to fight the water as it was flowing so heavily in the "tap hole". The tap hole is the excavation in the roadway where the plumber will close the connection to the city main (AKA the tap) and is usually four feet deep. Because there was a large amount of water leaking, it took extra time and a water pump before reaching the tap connection.
Once the crew closed the tap connection, they began excavating a second hole in the roadway where the pipe would be installed from the "tap hole" to the next hole, towards the house.
The entire installation was completed within eight hours relieving another Brooklyn resident of any future NYC violations.