An extremely rare occurrence takes place in Downtown Brooklyn, on Smith Street. The owner of a bagel store continued to hear a hissing noise coming from a manhole in the roadway. He thought nothing of the noise for a few weeks, until he started to see water coming up where the roadway meets his curb. At this point he contacts his plumber who simply lifts the manhole and realizes that someone's water main is leaking in the city sewer.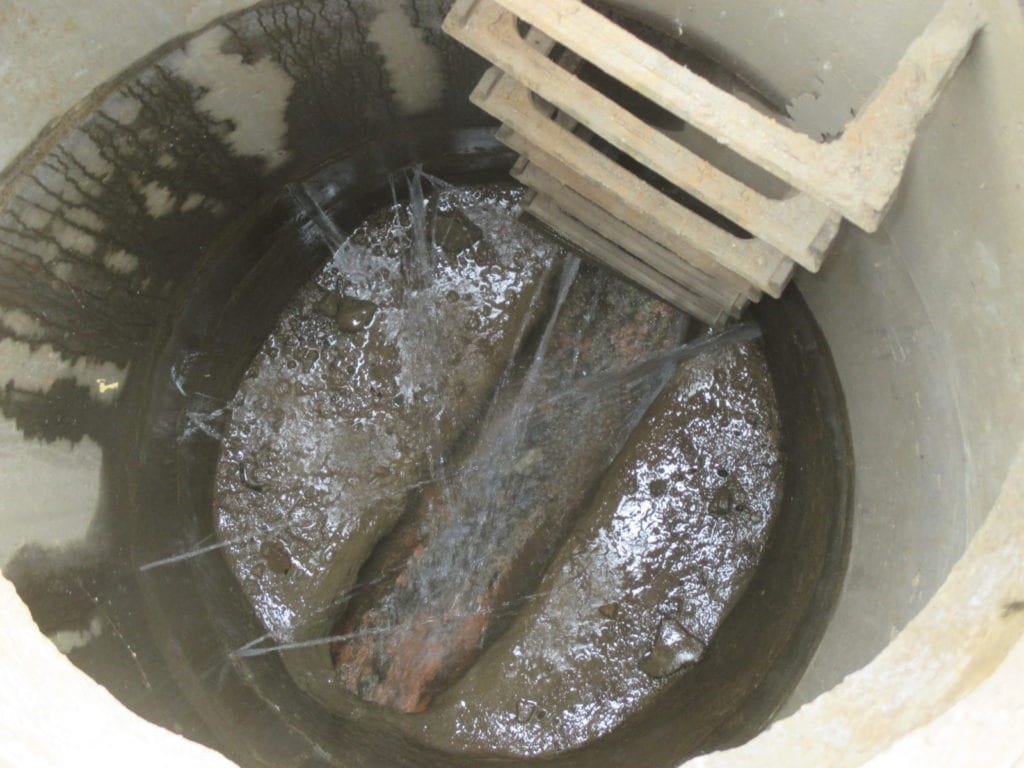 The plumber calls 311 to notify them of the leaking water main and to investigate the source of the leak. He also advises the store owner to be prepared and contact a licensed plumber who can open the roadway, in the event of a water main break.  Many property owners assume that it must be their water main leaking if the water is showing up in the street where their property is located. This is completely false and important to contact DEP (311) to verify where the water is coming from.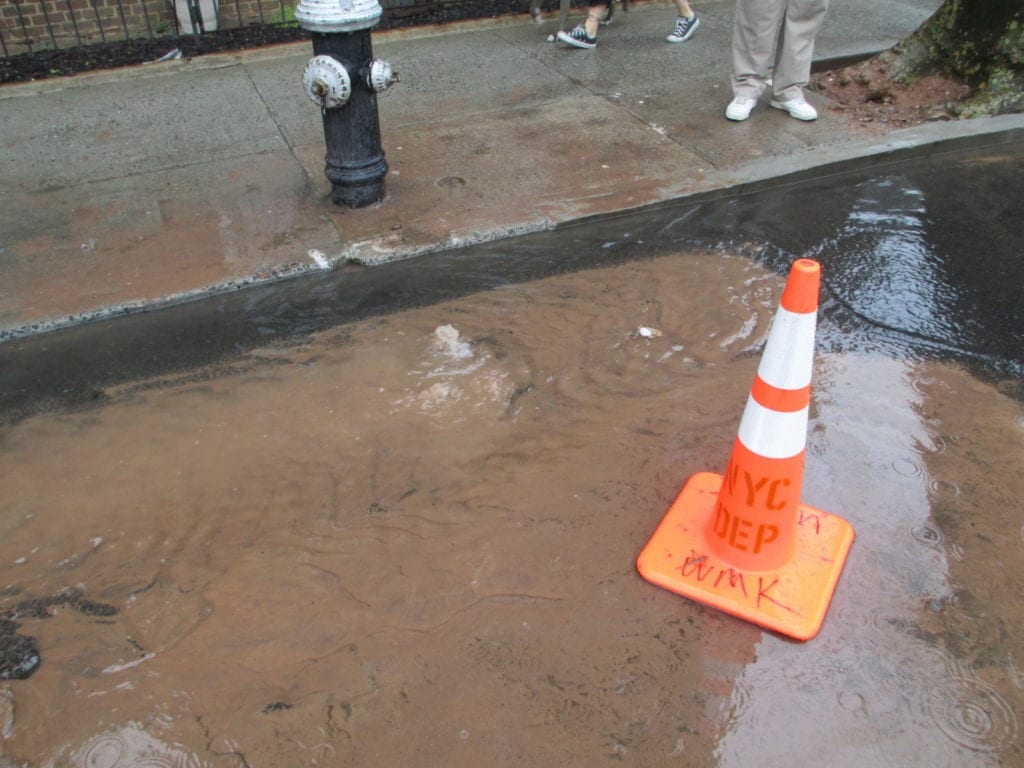 In this case the water was coming from a neighboring house on the opposite side of the street. The sprinkler main was an extremely old galvanized pipe and had sprung a large leak which eventually worked its way above ground level. The homeowner was issued a 3 day notice to fix the leaking pipe. In this case the leak was so severe that the homeowner was given until the next day to start working on the leaking sprinkler main. If work had not started the next day DEP would open the roadway themselves and close the tap connection where the private water main meets the city water main. The homeowner would also be billed anywhere form $500 – $1,500 to their water bill, in addition to the cost of replacing the pipe.

The city water main was only 25' from the sprinkler main; the entire pipe was replaced in one day. Harris Water obtained an emergency highway permit to begin excavating the roadway the very next morning. Harris also booked an inspection with DEP, as required on a repair or installation of all sprinkler mains.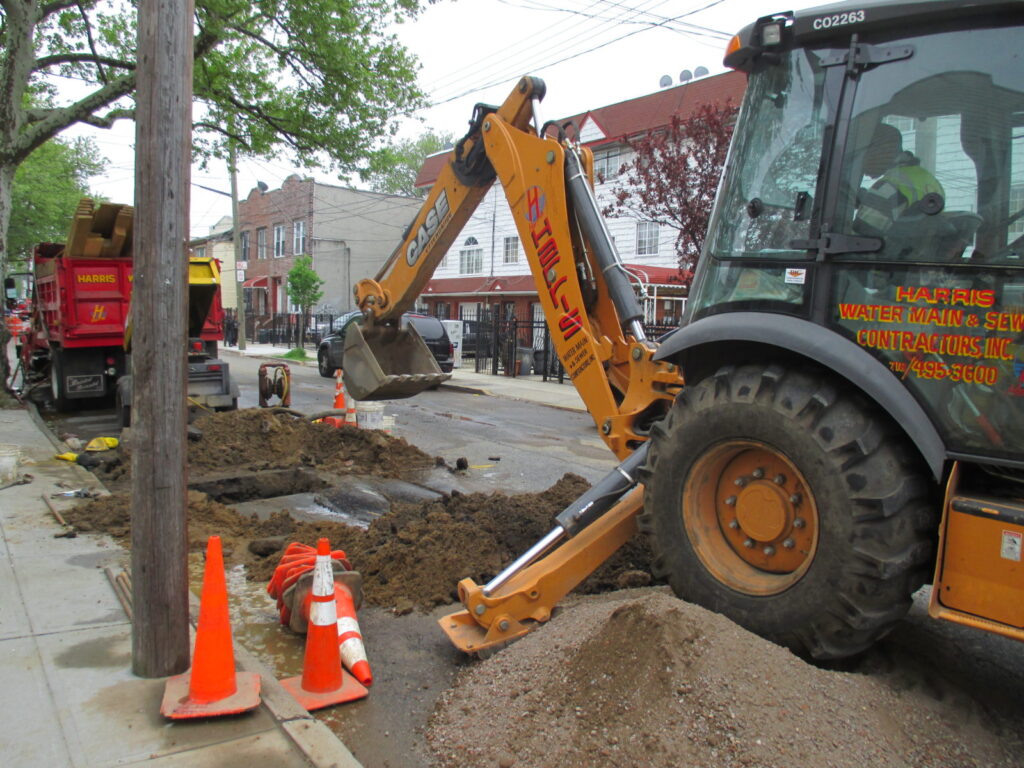 The existing 2.5" galvanized sprinkler main was replaced with a new 3" ductile iron pipe as required by DEP. A new curb valve was also installed and inspected, along with the new OS&Y valve on the inside of the house.  The installation and final restoration of the sidewalk was completed all within two days.