Throughout the five boroughs of NYC, Harris Water Main and Sewer is your first call for all sub-surface installation and repair needs. We perform water main pipe installations in NYC for residential and commercial properties. Our company is fully insured, and we maintain our standings as a licensed Master Plumber for Brooklyn, Queens, Manhattan, and the Bronx. To every job site—whatever the size, time frame, or location may be—we bring the necessary knowledge, labor, high-quality water main pipe material, and over a hundred years of experience.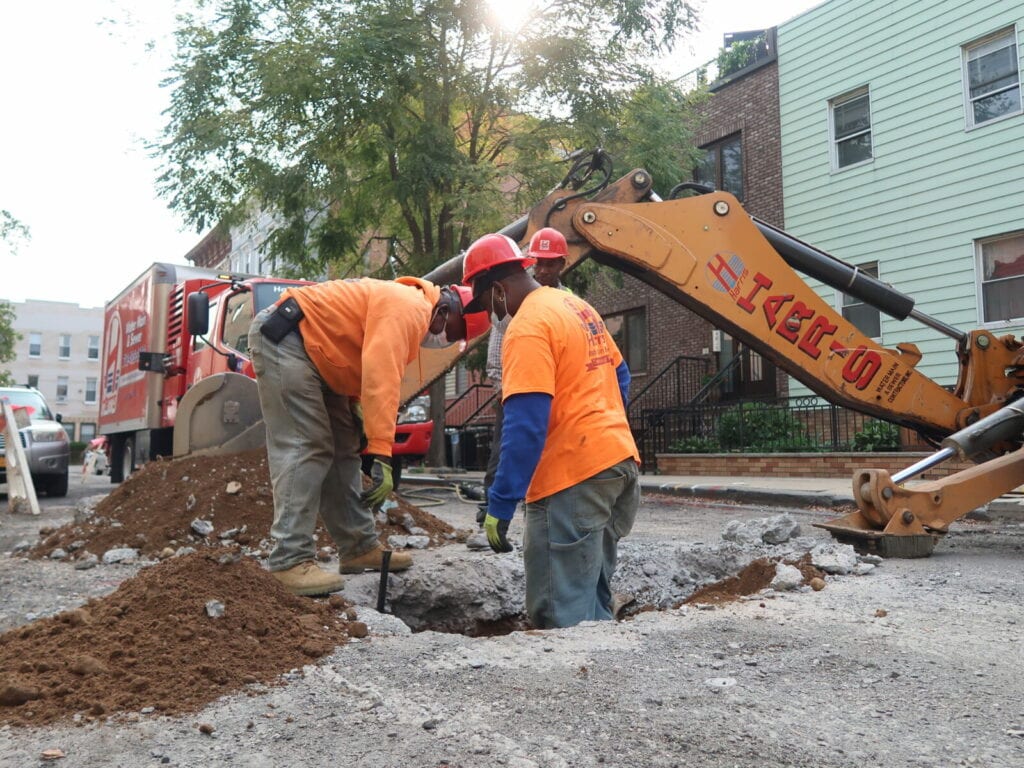 When you choose Harris Water Main and Sewer water main installation contractors, you receive the best service and care available.
Standard Procedure for New Water Main Pipe Installations 
The first task for any sub-surface service is to locate the city water main in the roadway. Generally, this will be on the same side as any city manholes or fire hydrants.  

 

After locating the city main

, our contractors will

break into the roadway and on part of the sidewalk, roadway, or your property. 

 

The next step is deciding how deep a water line has to be buried. Generally, a three to five–foot hole is made in the two locations. This is where the majority of work will take place.

Using a compressor, a small tunnel is made, connecting the

two hole

sites.

 

The new water main pipe is connected to a chain and fed through the small tunnel—starting from the roadway and ending at your property.

 

At this point, the new copper pipe is hooked up to the city tap connection in the roadway. A new control valve is fitted and connected to the new pipe and the plumbing to your house. 

 

The final task

for installing a water main is returning the property, sidewalk, and roadway back to its original functional state. All holes are refilled, pavement

is

added, and co

n

crete is poured and leveled.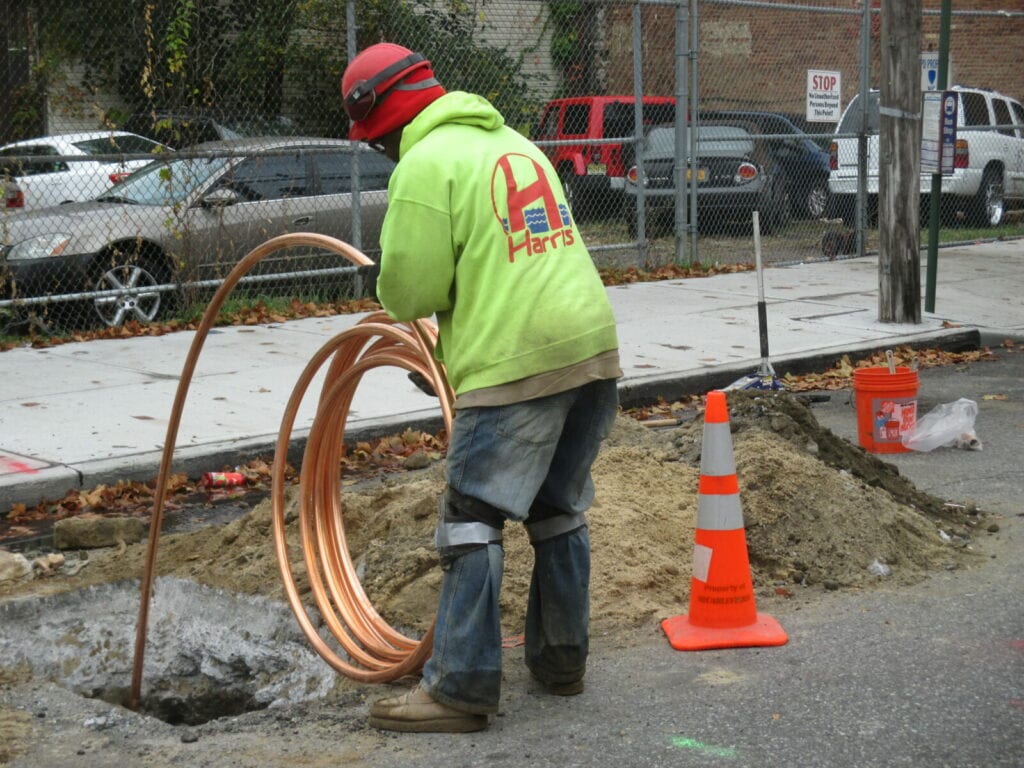 Emergency Water Service Line Replacement
In addition to new water main pipe installation in NYC, the contractors at Harris Water Main and Sewer are equipped for time-sensitive sub-surface replacement and repairs. If you have received a DEP violation or notice, you may need to take immediate action. If you currently find yourself in a situation where emergency water main services are necessary, please give us a call now. Our team is equipped to handle urgent water service line replacement cases in NYC.