NYC Insurance Company Denies Claim for Broken Water Line
Last weekend we received a call from a customer after receiving a violation for his water main leaking in the roadway. The initial call was a lot less frantic than the typical call from a homeowner, she was not in any rush to meet at the house and was not too concerned with the cost estimate.
Once the estimator met him on site he notified us that she has water main insurance which he purchased 4 years prior, just in case this exact scenario ever occurred. The on-site estimator continued with the site measurements and overall analysis as he normally would and emailed the customer a formal proposal.
The homeowner called us back the very next day and was a bit more excited than the initial call. She stated that her water main and sewer insurance company is not going to cover the claim. The fine print in their policy stated that the policy would only cover repair work which would take place on the property or inside the house, at this point the customer felt like she was misled yet had no choice but to have the water main replaced and quickly.
Harris Water Main & Sewer Contractors was on site the very next day and began by marking out the roadway for the excavation process.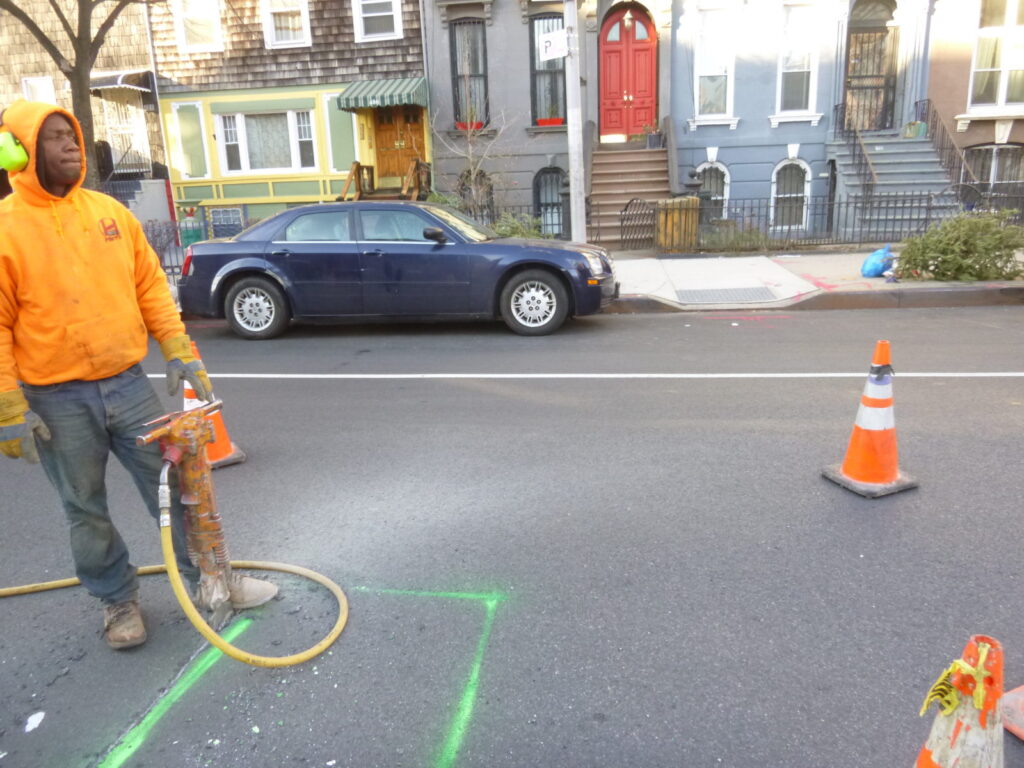 Once the water was shut off from the city main at the "tap connection" and the leak had stopped, the on-site crew continued with excavating other sections of the roadway and customers property.
The crew continues working on other sections of the roadway and property in anticipation of the new water line installation.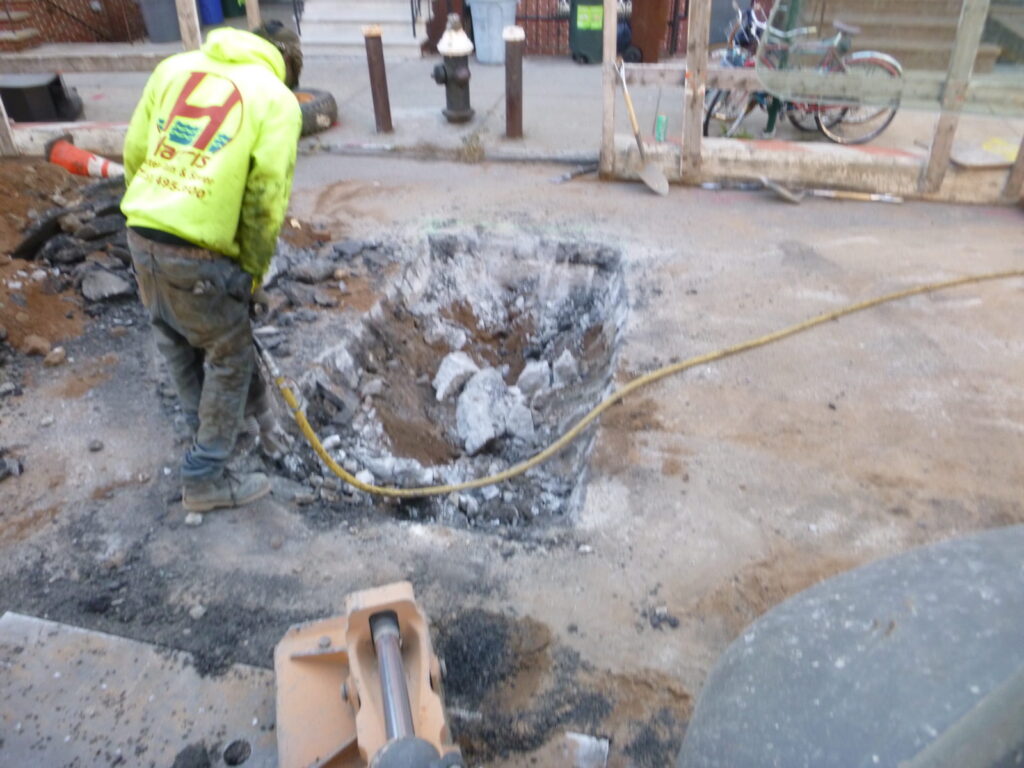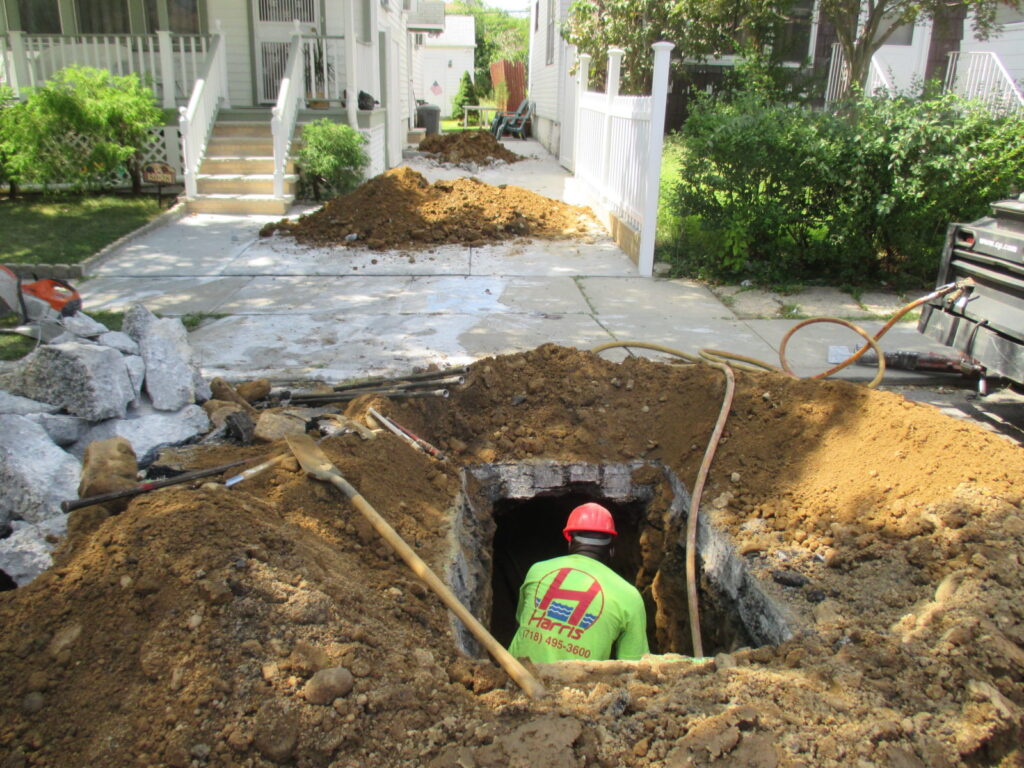 And finally the new pipe is ready for the installation and final connections.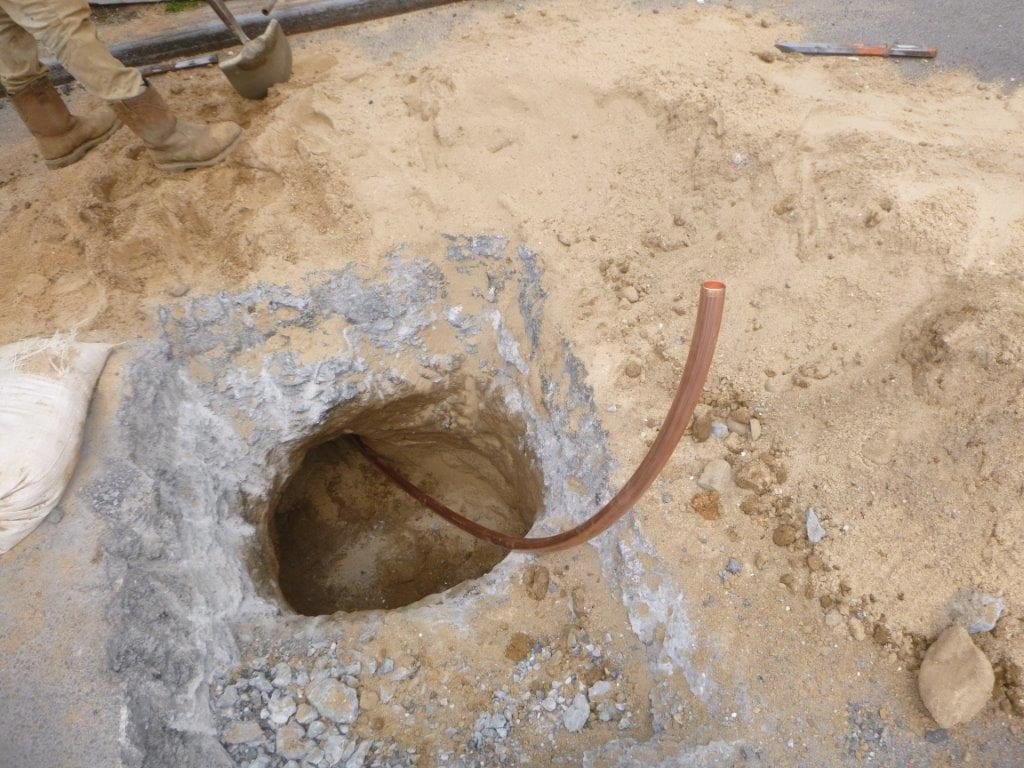 ---