Have you recently become aware of a problem with your sewer line? Is the sewer problem causing sewage backups in your house? Has your plumber diagnosed the problem and located a cracked or broken sewer pipe below the public sidewalk or roadway?
The NYC DEP will repair all pipes on the sidewalk or roadway
It is very common for a homeowner in Brooklyn, Queens, Manhattan and the Bronx to experience a sewer problem as noted above and immediately contact the NYC DEP for a resolution. This is a major misconception.  The homeowner is responsible for the sewer pipe starting at the house, all the way to the city sewer line which is commonly located in the roadway.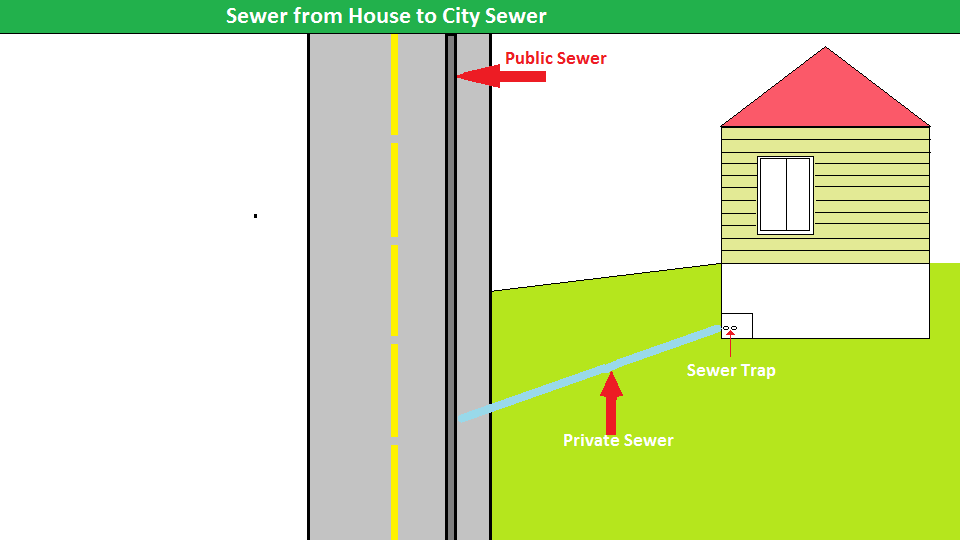 What to do if you have a broken sewer pipe under a house, roadway, or sidewalk?
You should first make sure that you have had the sewer line diagnosed by a reputable and licensed plumber; make sure that you have factual information.  A hand written report on a receipt should not suffice.  It is important that the homeowner is present at the time of a plumbers diagnosis and/or has had a video inspection performed.  It is common that a sewer contractor and a drain cleaner will establish a financial relationship, which is incentivized by the drain cleaner finding broken sewer lines or cracked sewer pipes.   Make sure you trust your drain cleaner and/or obtain a second opinion
It is also important to make sure the sewer contractor has positive reviews online, is accredited with the Better Business Bureau and has a valid license to excavate and obtain DEP inspections on NYC property.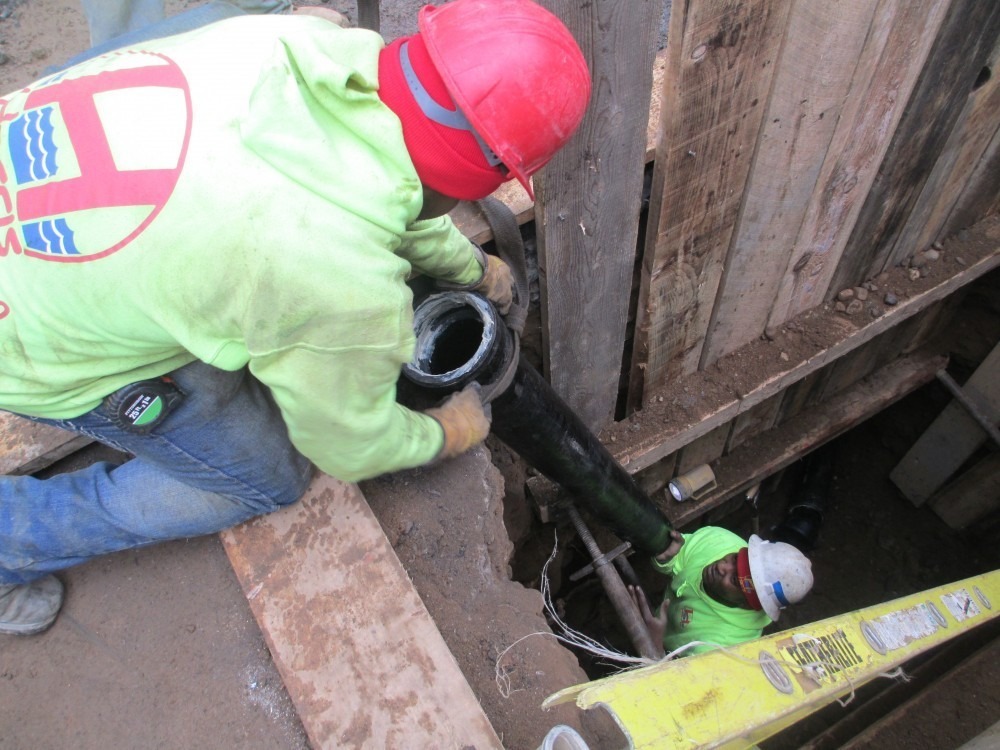 Will your insurance policy will cover the cost of all waste line damages?
This is another extremely common yet invalid thought. It is rare that an insurance policy will cover broken sewer pipe repairs for pipes that are running perpendicular to the property. There are insurance policies that may cover sewer repairs on the inside of the house, certain aspects of a sewer repair or in rare cases, or the cost of excavating. It is a good idea to check with your insurance company but do not be surprised if the required sewer repair work does not fall within your policy.
Repairing you sewer line- step by step
Assuming you have found a licensed, bonded and insured water main and sewer contractor, it is important to have a documented agreement explaining the exact scope of work being performed.  At this point the contractor will obtain all required permits with both DEP and DOT prior to any excavation.  It is also important to confirm that the contractor has booked a DEP inspection for the new sewer pipe, the pipe must be inspected prior to the excavation being back-filled.
The average broken or cracked sewer pipe repair will take one day when repairing up to 15 feet of pipe that is no deeper than 12 feet in the roadway or sidewalk. Once the excavation is deeper than 5', the contractor will install shoring boards for safety of the installation crew. It is typical for the excavation process to take 3 to 5 hours pending the depth of your pipe. At this time the disturbed section of pipe will be replaced with new extra heavy cast iron pipe in preparation for the DEP inspection. After the DEP inspector has signed-off on the new pipe, the excavation will be back-filled and tampered to secure the integrity of the hole. All debris will be removed from the work site in preparation of the final asphalt restoration.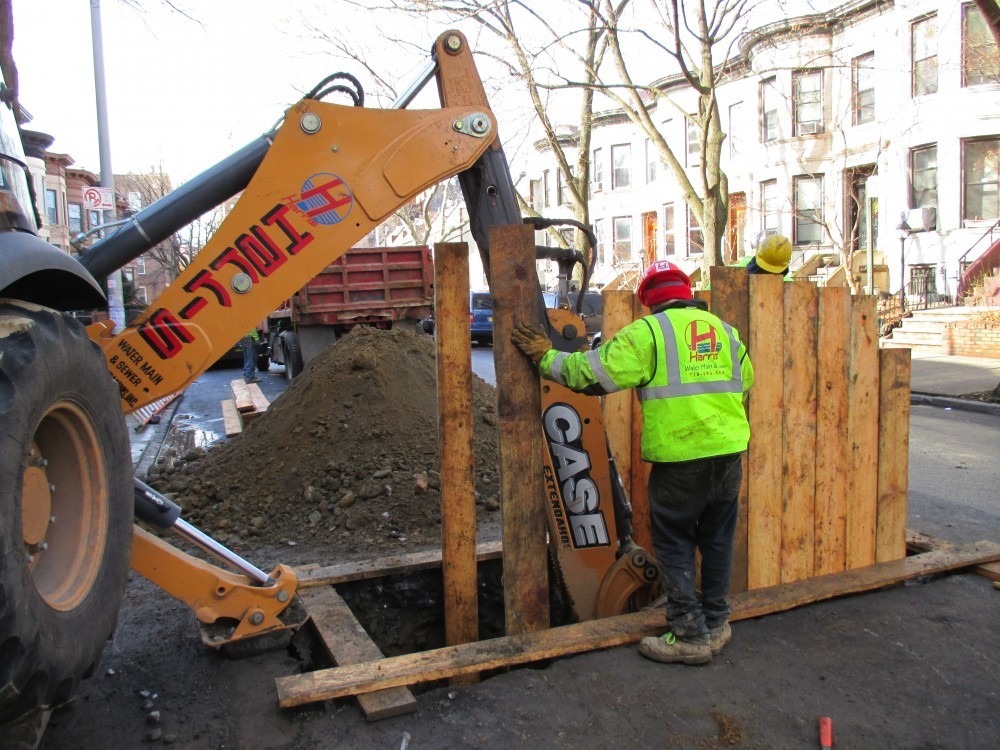 Facts about your sewer and water lines
The US Census states that just under one-fourth of homes and their pipes in America are 50 years or older.  The life span of a water main or sewer line is 60 to 75 years.  Most homeowner are not aware that they are responsible for the pipes running under the public sidewalk and roadway.  They are also not aware that the average repair cost may range anywhere from $3,000 to $15,000 pending the layout of your property.
---
Harris Water is a family owned and operated business serving NYC for over 95 years.  Contact Harris for almost a century of experience on all water main and sewer needs at 718-495-3600.