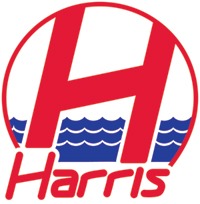 Harris Water Main & Sewer Contractors was recently hired to install a new water and sewer line for a Manhattan homeowner who was receiving coverage from her homeowner's insurance policy.  This came as a pleasant surprise to the homeowner as it is not common that the insurance company would cover any aspect of a Sewer or water main installation.
The insurance company had instructed the homeowner to complete a few steps in beginning the process:
Receive a written estimates from 3-5 Licensed Master Plumbers within a 45 mile radius of the respective house.
Submit written estimates to the insurance company for review and let them know which licensed plumber they felt most comfortable with and who they thought was best  suited to complete the job – written estimates and company backgrounds were reviewed and either declined or approved by the insurance company.
Request an itemized bill including material, labor, excavation, permits, restoration etc.  and submit to the insurance company for final approval.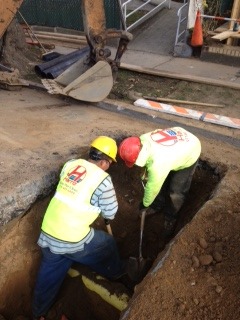 The homeowners had been working on the 3 steps mentioned above for almost 4 weeks while their sewer problems continued to get worst.  They decided to hire Harris Water to start the job before they received the insurance check as time is of the essence before they would have to use a neighbor's bathroom, or suffer from additional damage stemming from sewer backups.
The sewer and water main installation was successfully completed within three days, leaving two relieved homeowners until they received the insurance check which covered 35% of the total installation cost.  The homeowners were puzzled as they had received written approval from the insurance company but failed to understand that the policy may only cover certain aspects of the job.  The coverage included the cost of material and labor, leaving the excavation process amongst several other  items for the homeowner to cover.
What could the homeowner have done differently?
At Harris Water & Sewer we suggest discussing all possibilities of what the insurance company may or may not cover to avoid any surprises.  Based on the 35% insurance coverage, would the homeowner have:
Temporarily relocate to a family or friends house until their finances were in place to replace the sewer?
Entertained the idea of replacing a section of the sewer line to keep the cost down?