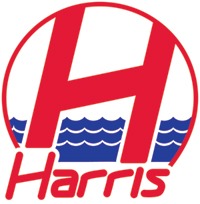 It is common for a homeowner to inquire about changing their water main when they have an existing sewer line problem as well as inquiring about their sewer line when they have a water main break.  There are 3 variables that must be taken into consideration when deciding upon what the best decision is for each homeowner.
1. The material of your existing water main.  Is your existing water main made of lead or galvanized pipe?
2. The age of your existing water main.  Is your water main more than 20 years old? (the average life span of a copper water main is 50-60 years)
3. The location of the water main.  Is your existing water main within 4-5' of you sewer line ?
If you have answered yes to 2 of the 3 questions listed above, then it would make sense to inquire about additional details associated with replacing your water main at the same time as your sewer.  In most cases it will cost a fraction of the price to replace the water main with the sewer line as opposed to replacing the water main by itself at a later date.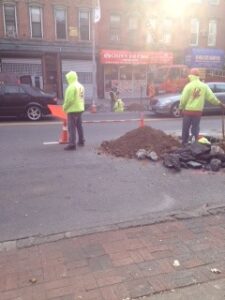 If you find that your existing water main is on the other side of you house or greater than 5-6' away from your sewer, you should inquire with a licensed plumber.  You should ask what his professional opinion is and have him weigh the pros and cons of performing the additional water main work at this point in time.  There may be personal and/or financial circumstances that must be taken into consideration when making a major decisions along these lines.
A sewer line replacement is usually a much larger, costly and detailed job than replacing a water main therefore it usually does not make sense to replace the sewer if your water main is broken.  If you have been experiencing sewer backups, it is advised that you have an inspection of your sewer line prior to replacing your water main. The goal is to avoid becoming aware of a developing break in your sewer line and allow you to make an educated decision before the work on your water main has started.  The average cost of completing a thorough sewer line inspection ranges from $250-$500.
Please complete our Contact form if you have any additional questions or call us at (718)-280-9525.