There's nothing more stressful as a homeowner than a severe water main break. Queens residents, like all other New Yorkers, can suffer water main issues at any moment. That's why it's important to consider quality water repair companies when looking for repairs and installations. Luckily, we at Harris Water Main and Sewer provide superior Queens water main services for all homeowners!
Searching for a trusted local subsurface contractor to handle a routine or emergency water main service? Call Harris Water Main and Sewer today.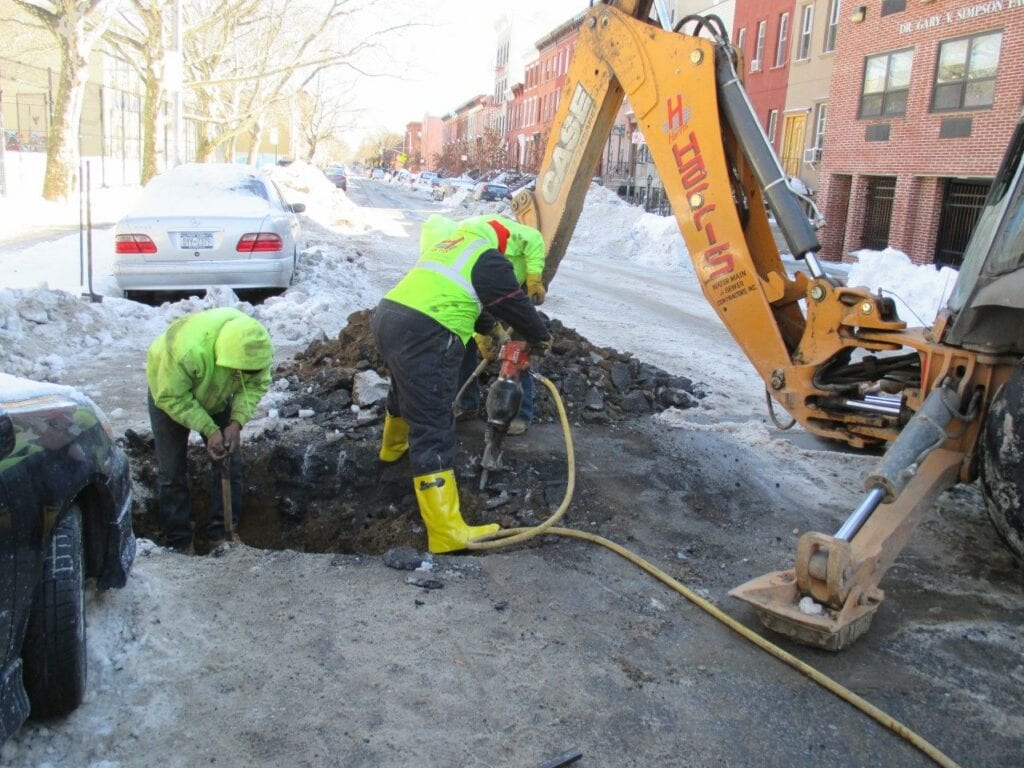 Our company has diligently served the boroughs of NYC for over a century. We work with residential and commercial customers to provide various services, including fire hydrant and sprinkler installation, emergency sewer and water main services, and other sewer and water main repairs in Queens. We enter into every job with professionalism and care. As we serve our own community, we go above and beyond to ensure everything is taken care of the in best way possible. We're committed to a high level of customer service, and our on-site team is lead by an NYC Master Plumber. This provides an extra layer of assurance, as this is not a requirement for NYC subsurface repair and installation companies.
Queens Water Main Repair
Our subsurface contractors consistently service broken water mains. For water main repairs in Queens, Harris Water Main and Sewer brings years of experience, the necessary tools and equipment, and a full team to handle the task. You can count on our skilled team to survey, obtain all necessary permits required, excavate the necessary area, quickly and effectively repair your water main, and refill holes and repave sidewalks or roadways as necessary.
Emergency Water Main Repair
If you have received an NYC DEP volition or notice, we understand the confusion and stress that it may ensue. Rest assured, Harris Water Main and Sewer is here for you. Call immediately for emergency services at 347-991-6230.
Queens Water Main Installation
The contractors at Harris Water Main and Sewer are well prepared to handle water main installations for new and existing buildings. Our team can handle small- and large-scale new installations or water main repair anywhere throughout Queens. Call us today for more information or to set up an appointment.