Homeowners, organizations, and businesses in NYC have all chosen to rely on Harris Water Main and Sewer for subsurface work. From routine maintenance to emergency three-day repairs, our company has the people, equipment, and supplies on hand to tackle any water main task.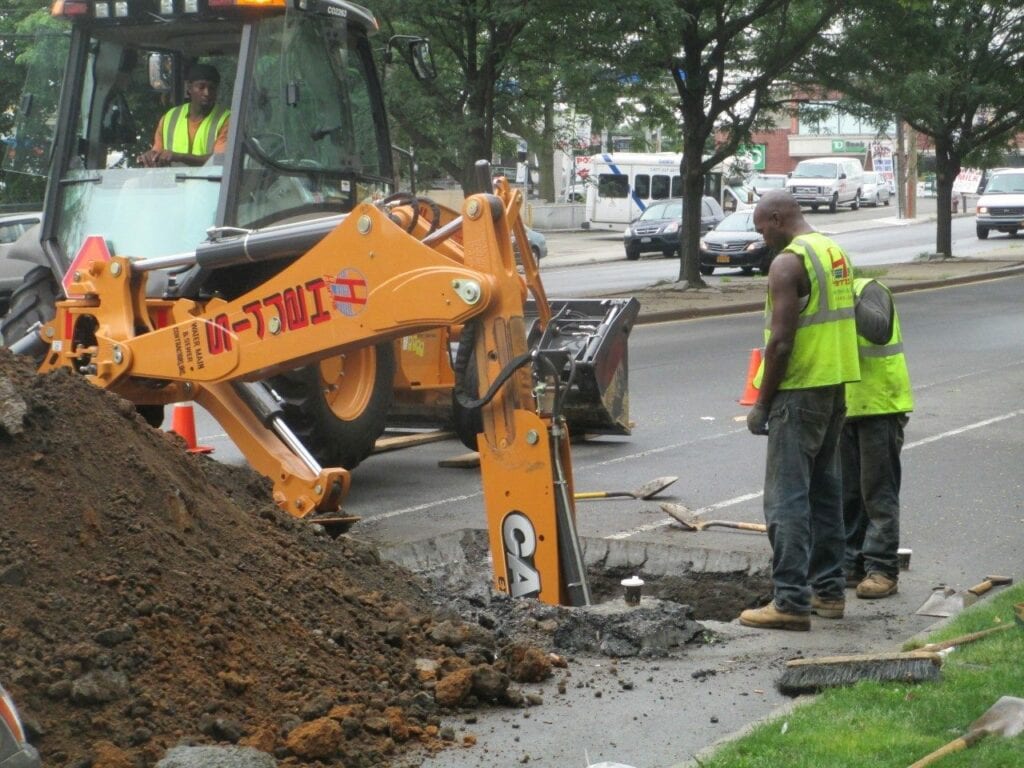 As a company, Harris Water Main and Sewer has a long history of serving customers in NYC. Our family-owned and -operated business has excelled in all subsurface repair and installation services since the mid-nineteenth century. Over that time, we've honed our processes, created exceptional standards for our work, and made sure all our customers are well taken care of. Because of our longstanding care when it comes to the job at hand, you can fully trust our water main contractors in the Bronx.
Water Main Repair in the Bronx
Our team excels in water main repair in the Bronx. This includes services for both residential and commercial sites. Whether you're experiencing a substantial leak or suspect there is something askew with the water functioning in your home, a water main contractor in the Bronx from Harris Water Main and Sewer can help. From performing an initial survey to determining the cause of leakage or damage to the final repair of piping and disturbed surfaces, we handle it all.
Call our team, headquartered in the heart of Brooklyn, today to set up an appointment.
Water Main Installation in the Bronx
For new construction or homes with needs for major water main repairs, individuals may need a new water main installation. At Harris Water Main and Sewer, our water main contractors in the Bronx have successfully performed installation services throughout NYC's various boroughs. Although there are great similarities with every installation, we take great care in understanding the unique layout, needs, and processes that are necessary for every home or business we work with.